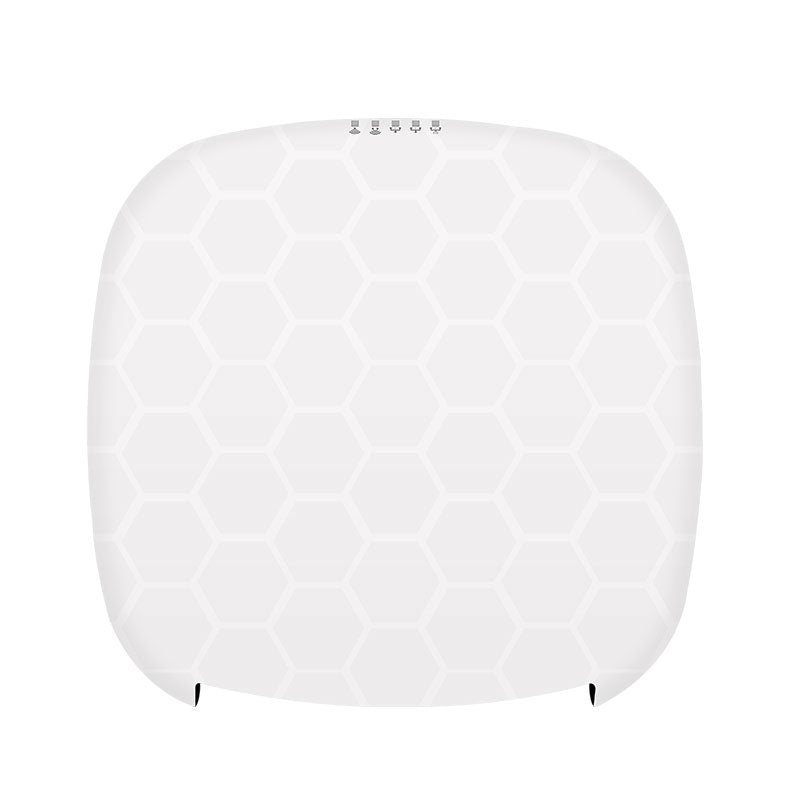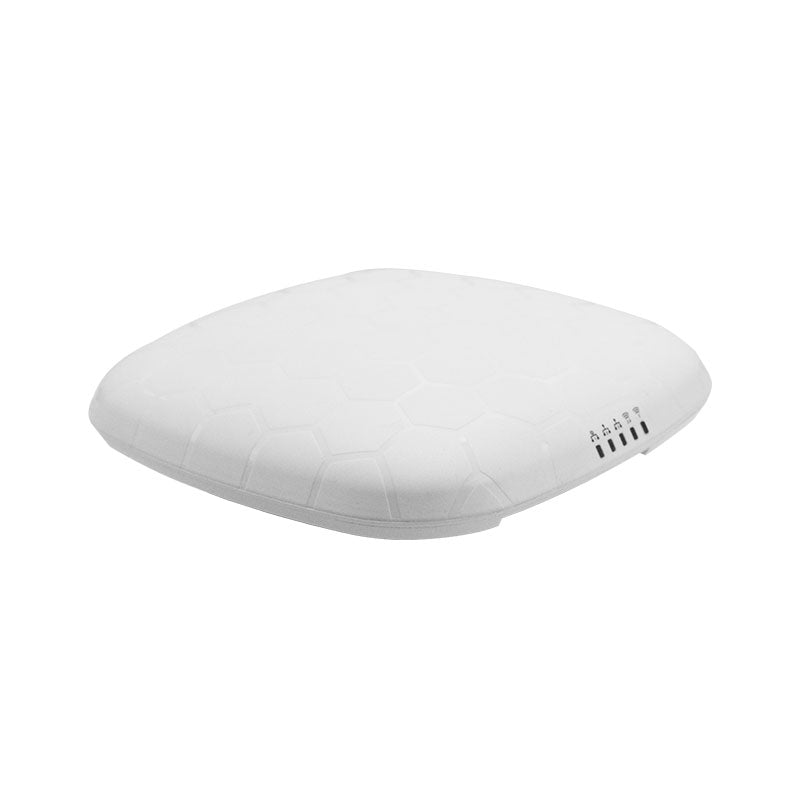 Indoor Wireless Access Point | Mesh System | Cloud Management
WiTek 802.11AC 1200Mbps Dual Band Mesh AP
SKU: WI-AP717MP
Wi-Tek WI-AP717MP Dual-Band AC1200M WiFi Mesh AP is designed to cover your home or small shops, villas, etc in seamless WiFi coverage by providing ample coverage for up to a 1,500 square foot home. For larger homes, simply add a Mesh node to the system for expanded WiFi coverage.
It also offers 3x 10/100/1000Mbps RJ45 ports, with up to 3 PoE Out ports powering IP Cameras, without running more cabling and achieves more flexible network applications while using a DC power supply.
It can also be powered using 48V PoE and still retain 2x 10/100/1000Mbps output ports
More Devices Work Together
This access point has a high speed data rate of 1200Mbps, incorporates MU-MIMO technology, supports up to 100 simultaneous clients, and provides stable data transmission
Mesh Technology
Quickly connect multiple access points without cables or configuration. In this way, Wi-Fi signals can cover entire large apartments, complex units, duplexes, and villas.
MU-MIMO Technology
The device supports 802.11ac Wave2 MU-MIMO (multi-user, multiple-input, multiple-output), changing the previously inefficient transmission method where only one terminal could occupy the channel. MU-MIMO allows a device to transmit data to multiple terminals simultaneously. Improves the multi-user experience by 50%, providing all users with extremely fast Internet access.
Automatically Discover Cameras
When the mesh device is connected to IP cameras, the network topology will eill reflect this and display the cammera, which is a time saving feature for maintenance
Fast Dual Band WiFi
Simultaneous 300 Mbps on 2.4 GHz and 887 Mbps on 5 GHz totals 1200 Mbps Wi-Fi speeds
DOCUMENTATION
Type
Description
Version
Link
Specification Sheet
Printable specification sheet for Wi-Tek product
V2.0-1
Download
Aiming Towards Excellence
Uniview is the pioneer and leader of IP video surveillance. Originally
introduced IP video surveillance system in China but, through consistent innovation,
Uniview now is the fourth largest manufacturer in the world. We continue to
reinvest into our technology, providing our customers with the best possible surveillance
equipment.  
With 16 years of technological exploration, Uniview continues to evolve, expanding
from video surveillance to AIoT. Our video surveillance product lines range includes
IP cameras, NVR, Encoders, Decoders, Storage Expansion, Client Software and Smart
Device Apps.  Our AIoT products range
from digital displays, intelligent access control, smart office, and smart
home.
Uniview provides professional solutions covering all industries, delivered
more than 7000 cases in smart city, transportation, industrial park,
commercial, bank, residential, school, healthcare etc.


Our Vision:

Unlimited New View
Our Mission:

The Uniview team considers themselves to be citizens of the world and endeavors
to build a safer world based on ethics and professionalism, always moving
forward with fortitude to achieve progress and innovation.
Value:

To continuously improve through innovation while remaining pragmatic. To be collaborative
with our partners to allow us to grow together.  
Social Responsibility:
Uniview strives to protect the environment through efficient manufacturing
that minimizes waste.  As we continue to
grow, we stay focus on being eco-friendly in both our production facilities and
our business practices. Our manufacturing facilities are certified ISO14000 and
RoHS.
Uniview also shares humanitarian beliefs and feels strongly that we should
give back to society. We have volunteer teams that has held several charitable
activities providing aid to people in need.
industry leading
warranty