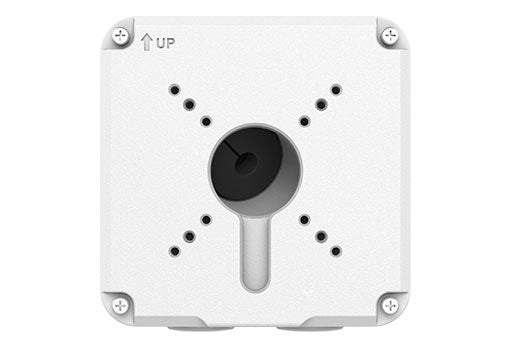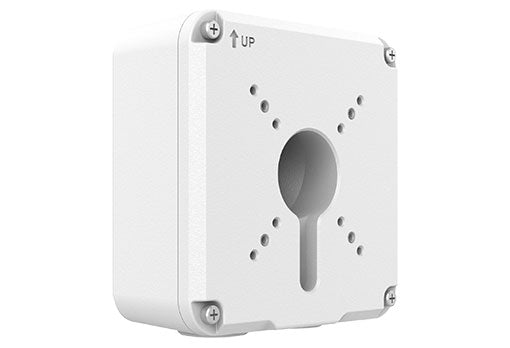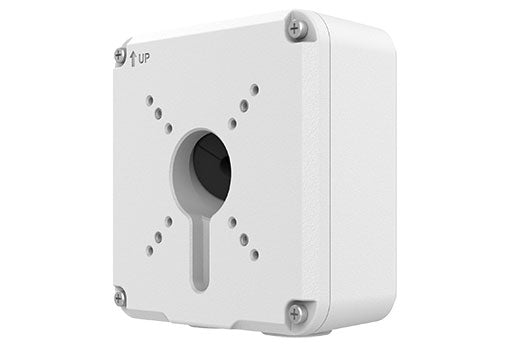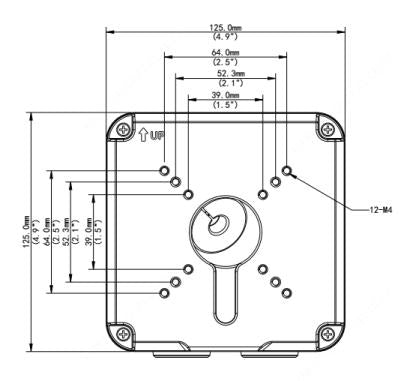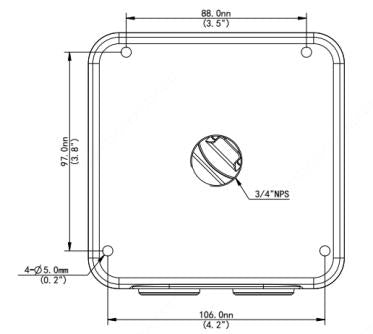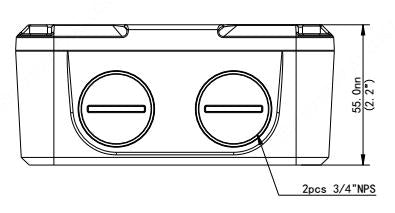 Camera Junction Box: Bullet
| | |
| --- | --- |
| Bracket | TR-JB07-D-IN |
| Application | Outdoor or indoor cable junction box for IPC23XX/222X、IPC74X and IPC252/26X series(Extra back outlet) |
| Dimensions | Φ125mm*125mm*55mm (4.92" x4.92"x2.17") |
| Weight | 0.75kg(1.65lb) |
| Material | Aluminum alloy |
Compatible Models:
IPC2324SB-DZK-I0
IPC2324SBR5-DPZ-F
IPC2325SB-DZK-I0
IPC2325SBR5-DPZ-F
IPC2328SB-DZK-I0
IPC2225SE-DF40K-WL-I0 & IPC2225SE-DF60K-WL-I0

IPC264SA-DZK
IPC2224SA-DF40K & IPC2224SA-DF60K

IPC2K24SEADF40KMCWLI
Aiming Towards Excellence
Uniview is the pioneer and leader of IP video surveillance. Originally
introduced IP video surveillance system in China but, through consistent innovation,
Uniview now is the fourth largest manufacturer in the world. We continue to
reinvest into our technology, providing our customers with the best possible surveillance
equipment.  
With 16 years of technological exploration, Uniview continues to evolve, expanding
from video surveillance to AIoT. Our video surveillance product lines range includes
IP cameras, NVR, Encoders, Decoders, Storage Expansion, Client Software and Smart
Device Apps.  Our AIoT products range
from digital displays, intelligent access control, smart office, and smart
home.
Uniview provides professional solutions covering all industries, delivered
more than 7000 cases in smart city, transportation, industrial park,
commercial, bank, residential, school, healthcare etc.


Our Vision:

Unlimited New View
Our Mission:

The Uniview team considers themselves to be citizens of the world and endeavors
to build a safer world based on ethics and professionalism, always moving
forward with fortitude to achieve progress and innovation.
Value:

To continuously improve through innovation while remaining pragmatic. To be collaborative
with our partners to allow us to grow together.  
Social Responsibility:
Uniview strives to protect the environment through efficient manufacturing
that minimizes waste.  As we continue to
grow, we stay focus on being eco-friendly in both our production facilities and
our business practices. Our manufacturing facilities are certified ISO14000 and
RoHS.
Uniview also shares humanitarian beliefs and feels strongly that we should
give back to society. We have volunteer teams that has held several charitable
activities providing aid to people in need.
industry leading
warranty